Just like everyone else in the world seems to, I love relaxing after a long day by watching Netflix, or on an early morning when I've just woken up, or while I'm eating dinner, or any free second I have in my life. Ok, I think I'm obsessed…
It seems to be a popular thing in the blog world to share your favourite Netflix shows, so here are my top 8!
Number 8 – Rick and Morty
 My boyfriend first introduced me to this show and at first, I wasn't sure and didn't really get it. But over time and a lot of questions I've actually started to understand it more and more and grown to like it. It kinda reminds me of a mix between the Simpsons and family guy. But it's definitely something that will make you laugh.
Number 7 – Peaky Blinders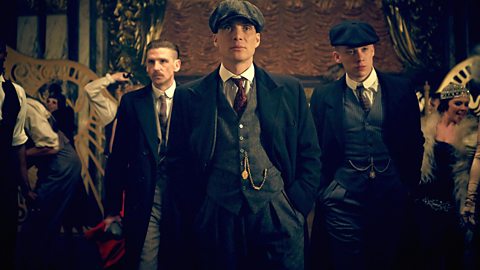 Peaky Blinders is an absolute favourite! I love everything about the show, they're accents, the story lines and how can you not love the actors? It's definitely a must watch if you like gangster/action films and is very interesting.
Number 6 – Gavin and Stacy
Gavin and Stacy has been a favourite of mine for years, and the fact it's on Netflix makes my obsession with it so much bigger. Smithy played by James Corden is hilarious and if I'm honest makes the whole show. From the shows hilarious one liners to the most heartbreaking scenes will have you engrossed until you finish the whole thing.
Number 5 – Californication
From this show, I have fallen in love with a womanising drunk writer who 100% has commitment issues. But how can you not fall in love with Hank Moody? This show makes me cry with laughter. My favourite feature of the show is that every character gets their own storyline which are mad and funny!
Number 4 – Orange Is The New Black
I can't even with this show. The fact that the writers make us wait a year everytime kills me! This show is very important, it makes you cry with laughter and rips your heart out all in 50 minutes. My most favourite part of the show is the way it brings forward real life issues both in and out of prison and shows how much change needs to happen. It's definitely a must watch for both the funny scenes and the heart-wrenching ones.
Number 3 – Gossip Girl.
My sister introduced me to this show and much like Californication, this show has also shown me that I'm in love with a womanising drunk called Chuck Bass. But let's face it  I think every girl in the world is? The relationship between him and Blair is obsessive! I would want just a Chuck and Blair spin off because I'm so obsessed with their upper east side lives!
Number 2 – Pretty Little Liars
I know the last episode 100% wasn't what any of us wanted, but you have to admit the show was amazing up to that point. Every episode had you on the edge of your seat screaming at the tv to know who A was. It was an escape goat that made me want to watch over and over again. Don't get me wrong I'm still so pissed at who A was!
Number 1 – Gilmore Girls
I AM OBSESSED WITH THIS SHOW! I have watched this show too many times to count. The relationship between Lorelai and Rory I feel is shaping me to become the perfect mother. From the best one liners in any tv show to the fast pace script, if you watch just one episode you'll have to watch them all. I will honestly be disappointed if they don't make another series and just leave us on that cliff hanger!
So they're my top 8, I haven't got the American Netflix and I've heard it's 100x better than the English so I'm praying Netflix will give us more soon. But I hope you liked it and let me know if any of these shows are your favourites also!